Tips for DTF printing
The DTF technology is only fairly new, but it is quickly becoming popular all around the world. In the digital printing sector, DTF has become a major player, and businesses cannot afford to do without them. More and more businesses are beginning to use DTF technology to streamline the introduction of new printers.
This technology is being used by a growing number of enterprises, including several well-known machines. However, DTF is a new technology that has only been around for a year or so. There are a lot of discussions about DTF on the Internet, but few guidebooks that can comprehensively answer your questions.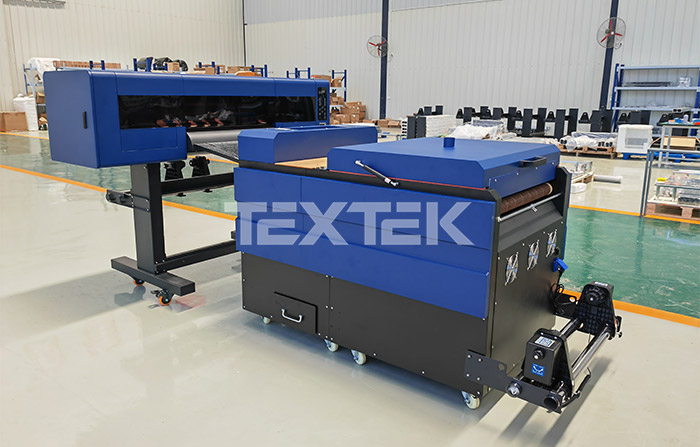 Can DTF film be reused for another transfer?
Unfortunately, DTF film cannot be reused more than once. Please do not try to clean or remove the coating on the DTF film – the coating on the film has been used up during printing and transfer. Printing on the inkjet printer will cause the ink to flow off the paper rather than stick to it. Coating is one of the key factors that affect how well ink is absorbed and how the printed image will look.
Can I print on DTF transfer film and then transfer it onto T-shirt later?
Yes, DTF transfer film can theoretically last a few days, but it must be stored away from moisture, since moisture or humidity can harm the printed image. Storage in a Ziplock bag (polyethylene plastic) at room temperature and away from direct sunlight can last for several days. The temperature swings (e.g., cool nights and hot days) are not desirable, and the open windows on a rainy day are also not desirable. We generally recommend printing them and then transferring the sheet as soon as possible to get the best printing and transferring results.
Can I use DTG ink on DTF printer?
No, I don't think so. The chemical formulation of DTF inks (which are water-based) is different from other inks. The film and powder have been specifically designed to react when heated, resulting in great transfer results. They are also less likely to clog the printhead than DTG inks.
How to choose DTF film dryer?
What kind of user are you? If you have a small modified inkjet DTF printer and just use DTF for DIY at home, you can just shake the powder by hand and dry it in the oven. Although it is necessary to try to set the optimum temperature, relatively little investment is required, but if you want better results, or if you buy a more professional DTF printer.You might need to choose a DTF film oven, a DTF film dry/DTF film powder shaker that is compatible with your machine.
Why is the DTF dryer so easy to break?
The most vulnerable part of the dryer is the heating lamp. Before using the powder shaker, please make sure the normal use voltage is correct and that your working environment has the necessary voltage. If the voltage is too low or too high, the lamp will heat up. Damage to one of the heating lamps will result in poor contact / power connection of the heating element.It is also essential to ensure that the dryer uses better motors and heating elements when purchasing. This tool can help keep your machine stable.