What is Dtf Printing?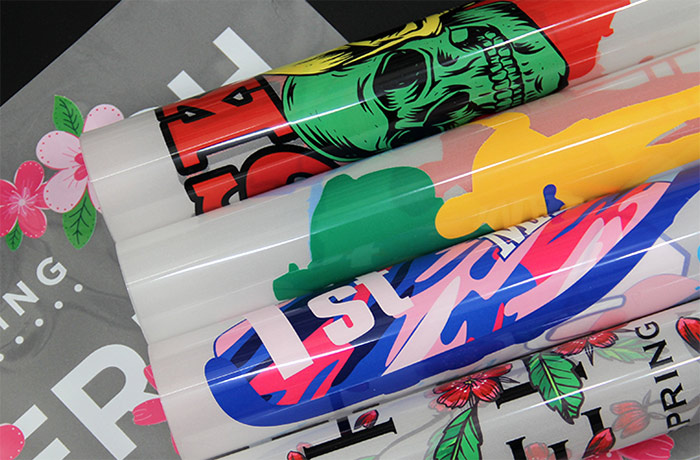 DTF stands for Direct Transfer to Film, it is a technology for the textile printing market; mainly t-shirts, hoodies or similar.

It is ideal for printing on demand, i.e. to sell products that are not in stock and print them only when a customer places an order. It also adapts very well to short and medium printing runs, because it has an affordable production cost and gives excellent printing results.
This is why DTF is becoming very popular when it comes to launching a new clothing brand, making custom t-shirts or for uniforms.
Is It Durable?
DTF printing is durable, since it is estimated that it will last at least 50 to 60 washes if the necessary precautions are taken such as; washing and ironing on the reverse side, not using bleach and drying in the shade. On the other hand, durability also depends on the quality of the supplies used, since in the market there are very cheap supplies but of very bad quality that make the printing lose color, the touch is hard and the printing does not last long.
In Textek we make sure that all our supplies are of the best quality, in order to guarantee our customers that they will get a print in vivid colors, soft touch and long lasting.
Another advantage of DTF printing over traditional printing is that it is highly sustainable. There is no doubt that the fashion industry is increasingly concerned with sustainability.
DTF Printer For Sale
We are a professional dtf printer manufacturer with unparalleled experience in manufacturing and selling high quality DTF printers. If you are looking for a first class and affordable DTF printer, Textek is the right choice for you. Please feel free to get a quote!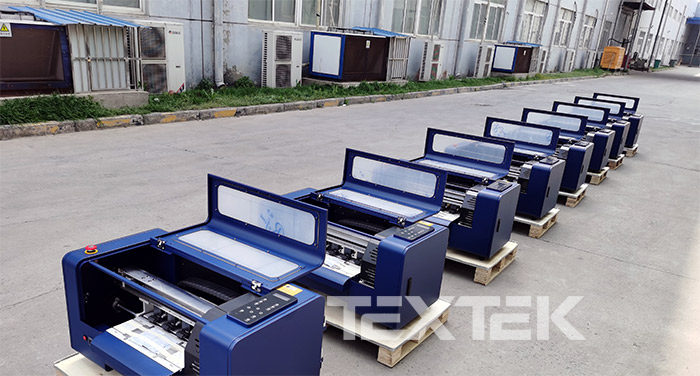 How Does It Feel On The Garment?
Referring to the previous point, the touch depends a lot on the quality of the inputs used, but also influences the surface on which it is placed because when ironed on polyester we will get a different texture than when ironed on cotton, that said we clarify that the touch will always be soft if you use the right inputs and ironed correctly.
How Does It Work?
The equipment for this type of printing uses water-based inks, on one side are the color inks (CMYK), for printing images and additional layers of white ink (W) are added to ensure that the colors also stand out on dark fabrics.
These inks are printed on a transparent film and then adhesive powder is added and finally cured in a special oven at around 140 degrees Celsius.
What is obtained from this process is a digital transfer, which can be applied on cotton, polyester, denim or blends, regardless of the color.
Can I Store It?
Yes, the DTF can be stored for future printing, to ensure that the material is preserved properly it is recommended to store it in a dry place, at temperatures between 18 and 30 degrees Celsius in a package that can protect it from dust and moisture in the air.