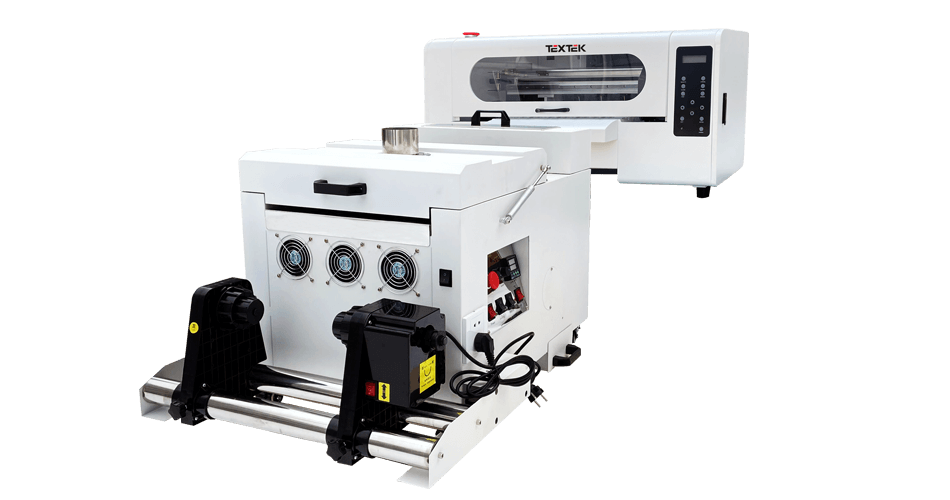 Printhead: 2*EPSON XP600
Printing Speed: 4.5sqm/h
Print Width: 30cm(12 inch)
Ink: CMYK+W Pigment Ink
Ink Color: 6 Color Printing
RIP Software: Maintop, Photoprint
A3 DTF Printer for Sale
Textek Printer is the top Direct To Film Printer manufacturer in China! We offer DTF Printers, DTF Inks/Cartridges, Transfer Films, Adhesive Powders, RIP Software and Heat Presses!
Direct to film printing is a unique printing technology that involves printing designs onto special films for transfer onto garments. DTF printing is a heat transfer process that has the ability to provide your clients with a long lasting print.
Specification:
Model
Tk-A3 (A3 DTF Printer)
Nozzle Model
2*Epson XP600
Printing Speed
High-speed Mode
4.5㎡/h
HD Mode
3.5㎡/h
Color
4C+W or 6C+W ( Lc Lm or Fluorescent as Optional )
Printing Format
300mm (12 inch)
Media Transfer
Paper Tension
Heating Device
Front and Back Heating
Ink Road System
Automatic Ink Supply, White Ink Circulating and Stirring
Power Electric Supply
110V/220V 50-60HZ
Power
4KW
Working Environment
Temperature 10-38℃ Humidity 40-70ph
Weight
Machine:130kg Package:50kg
Package Size
170*120*85cm
Area of Whole Machine
160*110*70cm
Feature of A3 DTF Printer
1. Support 6-color printing, color is fuller.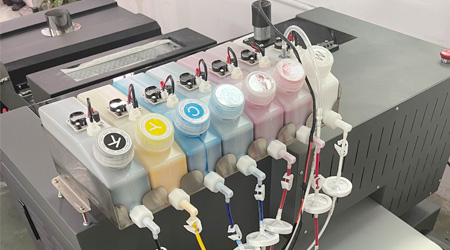 2. Can print a variety of colors and fabrics.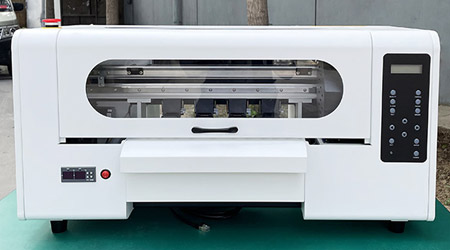 3. High color fastness, not easy to fall off, and washable.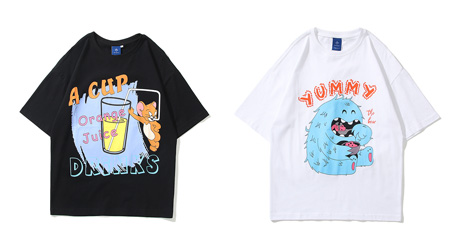 4. Small footprint and low cost.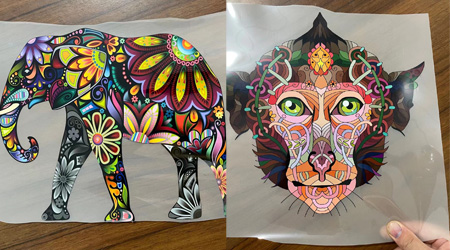 5. Simple operation, the best printers for T Shirt DIY printing.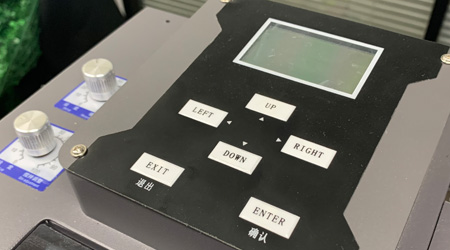 6. White ink circulation system to filter impurities and prevent clogging.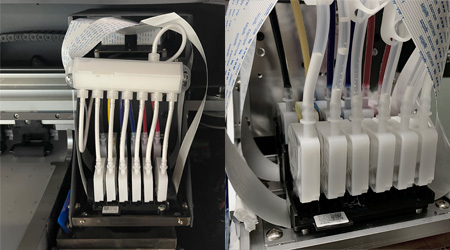 How does a dtf printer work
Use inkjet printer with software and special ink to print image on the PET film, color and white ink color printed out at the same time then spray with hot melt powder on the PET film, use heat press machine to heat up, after that put the PET film on the t shirts for heat transfer and you will get a perfect customized t shirt.
Advantages of PET film transfer printing
Now that you know what DTF is, you may be wondering why use this type of printing? Why switch from current media to PET film transfer printing. Here are some advantages to doing so.
Good quality. The double printing or transfer printing process ensures the quality of the print. In addition, color fastness is guaranteed.
Reassurance. The design is printed first on paper and then on fabric, which makes it easy for us to guarantee the quality of the print. We can check the printing on the paper before printing on the fabric. This guarantee reduces printing defects on the fabric.
Easy to operate. Pet film transfer is not a very complicated process. The process is really easy to learn. In addition, no high degree of maintenance is required, which makes it more convenient.
Environment-friendly technology. Many new contributions are made to make it environmentally friendly. In some cases, the PET used is made in a way that can be recycled.
Variety of options: The most important area of concern when choosing the printing technology required is color limitation. In pet film transfer printing, there is no limit to the number of colors used, making it a better choice.
Can apply to all fabrics. PET printing is suitable for all types of fabrics, whether cotton, silk or any other type of cloth. Also, DTG is not suitable for all types of fabrics. Generally speaking, PET printing is more suitable for water-based ink and oil-based ink printing.
Less use on ink. Much less ink is used for printing than for other methods. White and color inks are used sparingly.
So how do you choose a good ink for your own use?
Acidity and alkalinity of ink. For example, metal parts of A3 DTF printer will be corroded when contacting ink. It is recommended that you use ink with neutral pH.
Fluidity of ink is better, and it is not easy to produce precipitation and particles. Fluidity can be discerned by observing it for a month for serious particle problems.
Surface tension of ink is also a factor. The better fluidity of ink, the smaller tension of ink, and the finer printed graphic lines.
Pay attention to preservation of ink: storage environment temperature should not be lower than 18 ℃, and also pay attention to moisture-proof. Excessive humidity will make picture not easy to dry, and material will be easily damp, which will affect printing effect and post-processing of picture.