DTF Printing Vs Screen Printing
Simply put, if you're looking for a printer that can deliver projects in bulk, look to DTF printing. It's fast, efficient and has few processes to complete. However, if you need quality prints without the need for personalisation, screen printing is sufficient.
To get a better idea of which printing method is best, read on for more contrasts between the two. This text also includes the pros and cons of both methods:
What is DTF printing?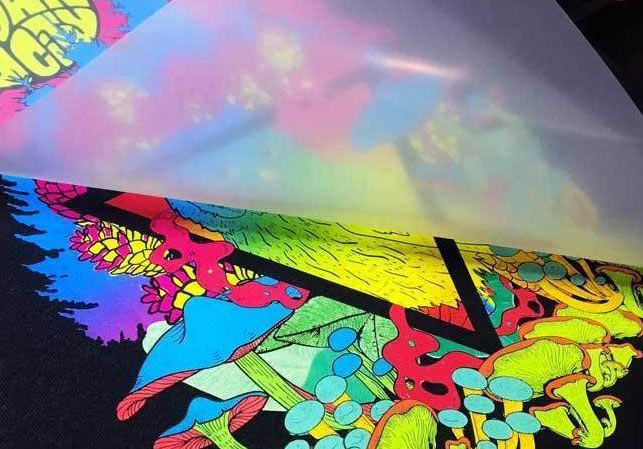 This is a flexible, state-of-the-art printing technology available on the market. It involves the use of special films (PET) on which you print your design and use to transfer the image onto the garment.
How DTF printing works: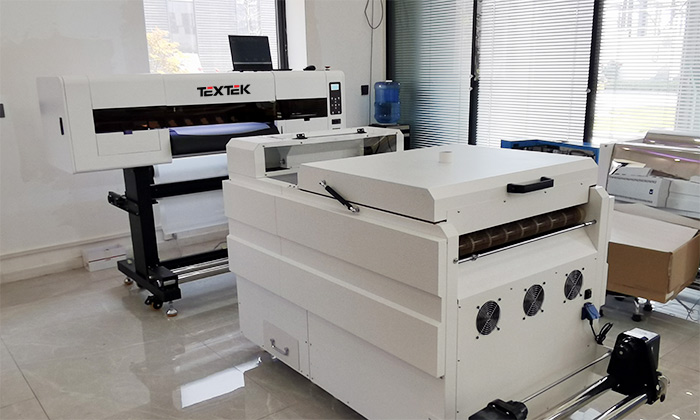 If you want to start t shirt printing business? Textek DTF printer is the best choice for you. DTF printer can for any color, any fabric t shirts, easy operation, make your business improved.
This is a short printing process that prints an image onto a garment through a special film. With the help of heat and pressure, the image adheres to the garment permanently. DTF printing technology is versatile. It can be applied to all kinds of materials, including synthetic cotton, polyester and silk fabrics. It is also an economical printing method. In that, the printers are affordable to buy and the process is short and fairly simple.
Pros:
Realistic prints
Durable prints
Supports multicolour printing
Infinite choice of colour.
Supports full design customisation.
Can handle small projects that require different print layouts
works on all garments
Cons:
Time consuming compared to screen printing if you are working on the same design.
What is screen printing?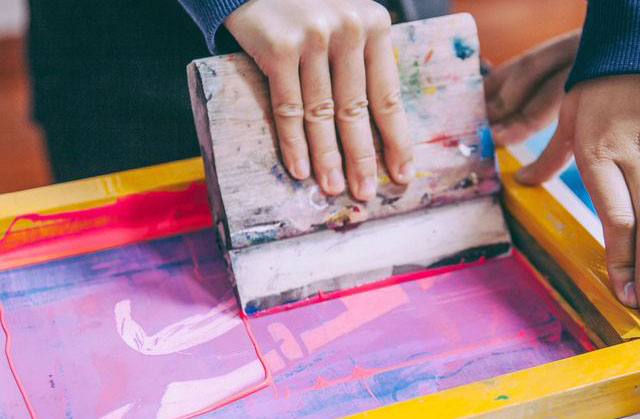 This is a printing process that involves the use of a squeegee, dense ink and a mesh frame to transfer a stencil design. The usual materials in this case are paper and fabrics. However, with certain inks, the technique can work on glass, plastic, metal and wood.
How Screen Printing works:
The basis of this technique is the production of a stencil design on a mesh screen. Once you set it up on the product, say a garment, you can apply the ink on top. Then push it through the mesh to create a print on the material below.
Screen printing is also known as silkscreen printing. While these techniques use the same processes, the method of making the stencil design may vary. In addition, the type of material you choose to use contributes to the difference. On that note, some stencil techniques include:
Using screen blockers to create the design on the mesh. This can be either lacquer or glue.
Use of vinyl or masking tapes.
Use of photosensitive emulsions.
Designs in this technique can maximise one colour tone or incorporate multi-colour tones depending on the type of project. However, you can only apply one colour at a time until you complete the design using separate stencils.
Pros:
Cheaper when working on bulk orders.
Multi-colour printing
Can print on various materials in addition to all fabrics
Long lasting prints
Quality finish
Cons:
Expensive to start from scratch
Does not support personalisation.
DTF printing Vs Screen printing
Similarities:
Even with the difference in the quality of the prints, what transcends is the durability of both the prints. Both screen printing and DTF printing are durable. They can withstand several washes and still stand out.
Both techniques can accommodate multicolour prints.
Differences:
Printing process
Screen printing as the name requires the use of a mesh frame with a stencil design to transfer your design. On the other hand, DTF printing requires what we call a PET screen to transfer your design. In addition, the process involves the use of a DTF printer, whereas screen printing uses stencil designs.
Print quality
DTF printing has one of the best print qualities, from vivid design to finish. Unfortunately, screen printing is not a match. And that's because you need a different screen for every colour and detail. But even so, the print quality is still commendable and quite durable. DTF works best on various fabrics, but it's the details that are amazing when it comes to multi-colour printing.
Colour choice
DTF has a wide colour option when it comes to printing. It allows you to print unlimited graphic designs and each one guarantees a realistic quality. Screen printing, on the other hand, limits you to a few colour options. Worse, it is a challenge to manage a complex colour mix. Because of the limited colour options, this printing method does not support the level of customisation that you will find in DTF printing.
Cost-effectiveness
Both designs are cost-effective. However, there are instances where screen printing is less cost-effective. For example, when handling large projects that require the same type of printing, screen printing is sufficient. It is the cheapest method in this case. However, if you handle different designs, then it is more expensive as the cost of setting up each printing frame is high.
DTF printing, on the other hand, is reliable whether you are handling large or small projects. It is flexible and more economical than screen printing when handling a bulk order that requires different print designs.
Quantity
When it comes to print quantity, there is a significant difference between these two processes. While both techniques can handle large orders, the efficiency differs. For example, screen printing involves creating a screen for each design. Therefore, it can take longer to complete a multicolour print.
But with DTF, you can appreciate an efficient printing process even when dealing with a bulk order. However, if you are working on the same type of print on multiple products, screen printing can be efficient. It handles the same type of printing on bulk orders efficiently and quickly.